Press Release
Sen. Skinner Announces SB 1142, Expanding Access to Abortions in CA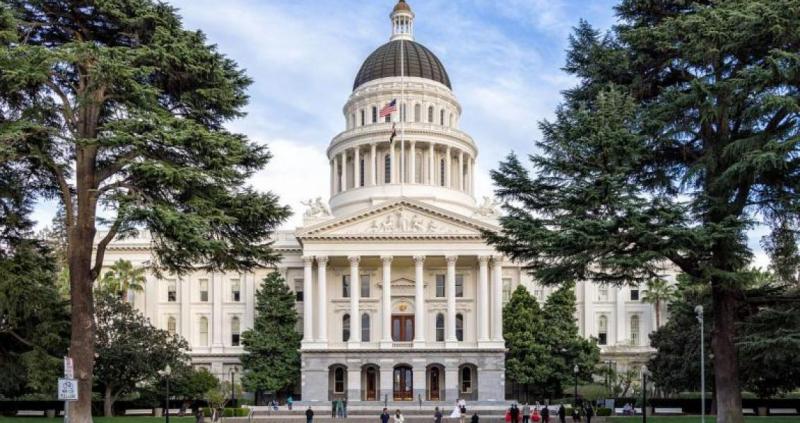 State Sen. Nancy Skinner, D-Berkeley, announced the introduction today of SB 1142, which is designed to expand and strengthen access to reproductive care, not only for Californians, but for those who seek services here.
SB 1142 would establish a first-of-its-kind fund composed of state and philanthropic dollars that would significantly increase funding for abortion services for low-income Californians and for out-of-state residents who may come here for an abortion. The landmark bill would also create a comprehensive webpage for those seeking reproductive services in California, regardless of where they live.
SB 1142 is joint-authored by Sen. Anna Caballero and co-authored by several members of the California Legislative Women's Caucus, and is a part of a package of abortion rights legislation introduced this year in California in response to concerns that the U.S. Supreme Court will effectively overturn Roe v. Wade.
Last fall, the U.S. Supreme Court let stand, at least for now, a Texas law that bans abortions after six weeks. Further, if the high court this year upholds a Mississippi law that bans abortions after 15 weeks, more than 36 million women and other people who may become pregnant across the nation will lose access to abortion care because of draconian laws already on the books in more than two dozen states. The current status of restrictive laws in so many states makes it highly likely that people from those states would come to California to seek abortion services, and in even higher numbers if Roe is overturned.
"The U.S. Supreme Court's conservative majority seems poised to do the unthinkable. If the court overturns 50 years of settled law and takes away a woman's constitutional right to an abortion, California will not stand idly by," said Sen. Skinner, who is vice chair of the California Legislative Women's Caucus. "With SB 1142, California sends a clear message to the rest of the nation: We are fully committed to ensuring that California women and those who may seek refuge here have access to all reproductive services, including abortion." 
The enactment of SB 1142 will help ensure that California is truly a Reproductive Freedom State. The bill has two main parts: It creates an Abortion Practical Support Fund and an Abortion Information Webpage.
The Abortion Practical Support Fund is essentially a public-private partnership made up of public dollars and private philanthropic investments. The fund would support increased access to reproductive health care for Californians, especially low-income residents, and for people from other states who seek to get an abortion here. It would help pay for practical services related to abortion care, including travel, lodging, childcare, meals, doula support, and translation services — both for Californians and those who come here for abortion services.
The Abortion Information Webpage would be a comprehensive online portal that would include links to connect Californians and out-of-state residents with abortion providers and other practical services in California.
SB 1142 stems from recommendations in a recent report by the California Future of Abortion Council, which highlighted policy recommendations that state leaders and lawmakers can take to increase access to safe, equitable and affordable abortion care. SB 1142 is co-sponsored by Planned Parenthood Affiliates of California (PPAC) and ACCESS Reproductive Justice (ACCESS RJ).
"Barriers to abortion go beyond laws. Whether you are a resident of California or you are seeking care in California, barriers like travel costs, childcare, taking time off work, and other logistical concerns too often stand in the way of accessing abortion care. SB 1142 is what we need to break down barriers," said Jodi Hicks, CEO and president of PPAC. "Planned Parenthood is proud to support SB 1142 because health center doors are open for any patient who needs services, and we want to ensure those patients are supported throughout the process and can easily access the information they need, when they need it."
"Logistical barriers to obtaining an abortion impact a majority of ACCESS Reproductive Justice's callers. Practical and logistical support for our callers can look like travel, lodging, child care, doula support, and food," said Jessica Pinckney, executive director of ACCESS RJ. "We are grateful that Senators Caballero and Skinner have introduced SB 1142, which will work to ensure that individuals can access the full range of abortion practical support in California. Reproductive health care is a human right that we all deserve to be able to fully access."
Sen. Nancy Skinner represents the 9th Senate District, is chair of the Senate Budget Committee and vice chair of the Legislative Women's Caucus.