2022 Legislation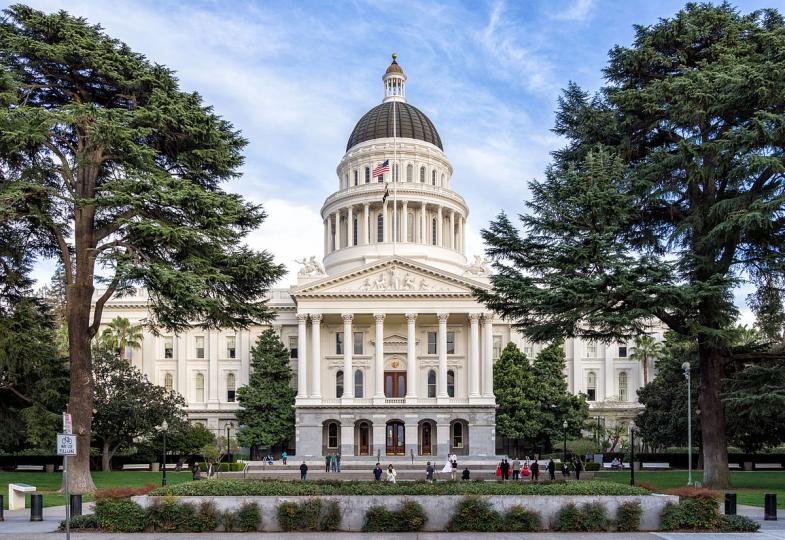 Here's a brief summary of Sen Skinner's 2022 bills that Gov. Newsom's signed into law:
SB 301 (Online Marketplaces: Retail Theft): As more and more goods are bought online, organized retail theft also uses the internet to sell stolen goods. SB 301 helps protect against stolen goods being sold on web marketplaces.
SB 641 (CalFresh for College Students Act): Federal law creates a lot of red tape for low-income college students to obtain food through CalFresh. SB 641 removes many application barriers so college students don't go hungry. 
SB 746 (Reporting Political Content Curated by Online Platforms): CA campaign laws require companies or individuals to disclose when they attempt to influence an election. SB 746 requires internet platforms to disclose if they direct content to influence voters.
SB 905 (Carbon Removal) (Joint Author): The scientific consensus is clear: We need to act now to both reduce greenhouse gases and remove climate-harming carbon already in the atmosphere. SB 905 jumpstarts the use of carbon capture while safeguarding our environment and public health. 
SB 960 (Expanding Eligibility for Peace Officers): SB 960 removes the rule that prevents CA law enforcement from hiring noncitizens who have full legal work authorization and meet all other requirements to serve as peace officers.
SB 1010 (Clean State Fleets): SB 1010 accelerates the state's transition to zero emission cars and trucks and to plug-in hybrid vehicles in state fleets. 
SB 1063 (Flexibility for Energy Innovation): Heat waves and drought stress CA's electricity and water supplies. But new technology and appliance standards can reduce water and electricity demand. SB 1063 allows new efficiency rules to take effect more quickly. 
SB 1075 (Green Hydrogen): Long-haul trucking, air travel and port operations are challenging to decarbonize. SB 1075 boosts CA's use of green hydrogen, a multi-faceted renewable energy source that can also safeguard good-paying jobs. The state budget also includes $100 million to speed up CA's transition to hydrogen. 
SB 1083 (Helping Families out of Homelessness): SB 1083 helps low-income families avoid homelessness by providing more support and cutting red tape to homelessness prevention services.
SB 1142 (Expanding Access to Abortion Services) (Joint Author): SB 1142 creates an internet website for reproductive and abortion services in CA. The state budget also includes $20M to expand access to abortion services for residents and those who seek abortion care here.
SB 1200 (Relieving Legal Debt): Families burdened with debt are vulnerable to court judgments that require a 10% interest rate, on top of interest already accrued. SB 1200 caps  interest on legal judgments at 5% for consumer and medical debt under a specified amount and prevents these judgments from being renewed indefinitely.
SB 1206 (HFCs): Hydrofluorocarbons (HFCs), the coolants commonly used in refrigerators and air conditioners, are a powerful climate pollutant. Although HFCs are short-lived in the atmosphere, they are thousands of times more damaging than CO2. SB 1206 accelerates the move to less harmful HFCs and alternatives. 
In addition, major aspects of the following bills that Sen. Skinner authored were included in the 2022-23 state budget — eliminating the necessity for the Legislature to pass these bills:
SB 854 The HOPE for Children Act: An estimated 30,000 California children lost a parent or primary caregiver to COVID-19. SB 854's Hope Account trust funds for these children and long-term foster youth was included in the state budget along with a program to implement them.
SB 878 (Road to Success): California is ranked dead last in the nation when it comes to providing school rides to public school students. SB 878 was designed to dramatically increase funding for school transportation, and the state budget this year allocates a record $637 million.
SB 993 (Expanding Services for Crime Survivors): California law allows crime victims to receive financial help, medical assistance, or other healing services. But only 20% of crime survivors receive this help. SB 993 was designed to enhance services and financial support for survivors and people wrongly convicted of crimes. Major aspects of the bill were included in the state budget.
SB 1115 (Women in Construction): California currently faces a significant shortage of construction workers, and women remain underrepresented in the trades. SB 1115 was designed to expand and improve opportunities for women in construction trades. The state budget has $15 million in ongoing funding to establish and operate the Women in Construction Priority Unit.