My 2020 Legislation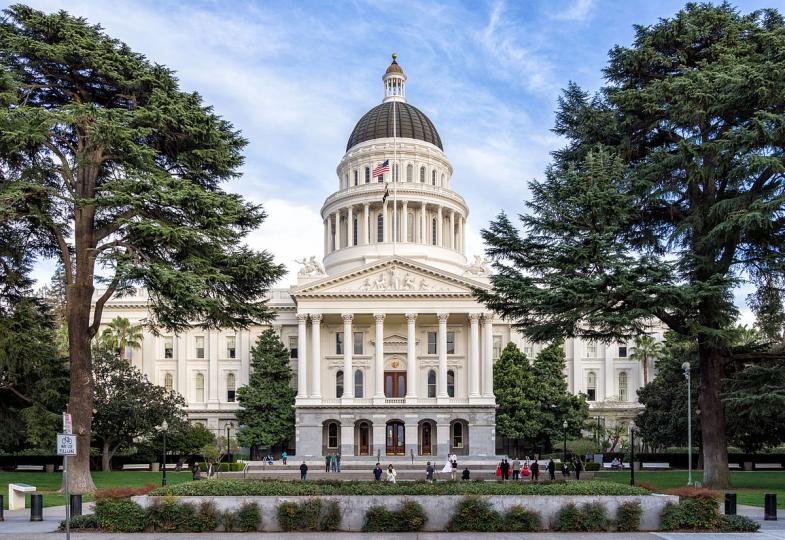 My 2020 Legislation
One of the important roles I have as your state senator is to deliver new legislation on critical issues facing the East Bay and California. Writing now to give you an update on the important bills I authored last year and to give you a preview on what my staff and I have planned for 2020.
Looking Back
Here are highlights of my 2019 bills that, thanks to Gov. Newsom's signature, are now law:
SB 44 Ditch Dirty Diesel: Diesel-fueled trucks and buses contribute to unhealthy air and climate-harming GHG emissions. SB 44 gets California on track to transition to zero emission trucks and buses.
SB 234 Keep Kids Close to Home: Family run, home-based childcare is an affordable and accessible childcare option. SB 234 reduces costs and red tape for California's home childcare providers.
SB 206 Fair Pay to Play Act: College sports make money for media networks, colleges, and everyone else, except student athletes. SB 206 made California the first state to give student athletes the right to their name, image, and likeness, allowing them to work and get endorsements related to their athletic talent.
SB 310 Right to a Jury of Your Peers: California was one of a handful of states with a lifetime ban on jury service for those with a prior felony conviction. SB 206 restored jury rights to thousands of Californians to ensure that all defendants have the opportunity for a jury of their peers.
SB 330 Housing Crisis Act of 2019: SB 330 gives a greenlight to housing construction by speeding up the permit process for housing that already meets local zoning and other rules. SB 330 also pauses downzoning and protects tenants from displacement.
SB 394 Caregiver Diversion Court: SB 394 allows a county to establish a diversion court for low-level crimes so that families can be kept together, and parents can be sent to programs like mental health or substance abuse treatment instead of prison.
SB 419 Willful Defiance: SB 419 stops students from being suspended for minor offenses called "willful defiance." Teachers still have the right to remove a disruptive student from their class, but limiting suspensions helps ensure student success by keeping students in school.
Looking Forward
I am very proud of what we were able to accomplish in 2019. 2020 promises to be another great year. Here's a brief overview of the 2020 bills my staff and I are pursuing:
SB 889 Teen Sentencing: Teenagers, those under age 21, can't buy tobacco, alcohol, or even rent a car, yet they can be sent to prison for life. SB 889 recognizes that 18- and 19-year-olds are teenagers and ensures that only those age 20 and above would be automatically tried as adults in criminal proceedings.
SB 972 Reporting Corporate Tax Breaks: Many large corporations not only avoid paying state income tax, they also take advantage of generous tax credits — funding that could be used for education and other essential services. SB 972 would require corporations to report what they pay in state income tax and what state tax credits they receive.
SB 1015 Keep Californians Housed: Many families are just one unexpected bill away from being able to make ends meet, which often puts them on the path to homelessness. SB 1015 would allow state funding for homeless services to also include rent and other assistance to keep Californians housed.
SB 1079 Foreclosed and Vacant Homes: California has more than 1.1 million vacant homes, and many homes still face foreclosure. SB 1079 would give cities and counties tools to prevent corporations from keeping homes vacant and give tenants the right of first refusal to buy foreclosed properties.
SB 1122 Green Hydrogen: SB 1122 would spur the use of "green hydrogen" to help California meet its clean energy and climate protection goals for transportation fuel, energy storage, and power production.
SB 1323 Keep Carbon in the Ground: Stopping the climate crisis is going to take more than reducing GHG emissions; we also need to remove the carbon already in the atmosphere. SB 1323 would set goals that increase the carbon storage capacity of California's soils, forests, wetlands, and other habitats.
I invite you to follow me on Twitter @NancySkinnerCA and on Facebook and to visit my Senate website at https://sd09.senate.ca.gov/ for regular updates.