Sen. Skinner Introduces New Bill to Set Guidelines for Sugar Content in School Meals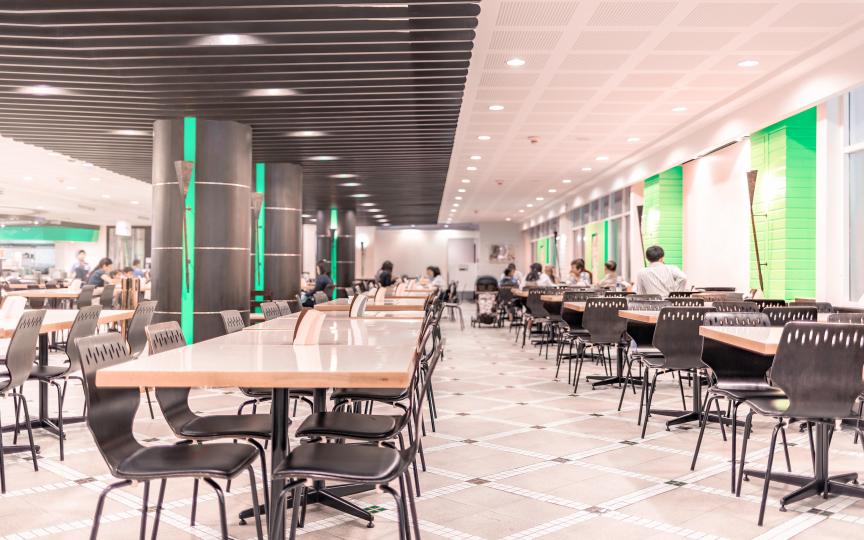 State Sen. Nancy Skinner, D-Berkeley, today introduced SB 348, which would set guidelines for the amount of sugar added to school meals in all California K-12 schools that participate in the National School Lunch Program. The Healthy Meals for Kids legislation is designed to reduce the incidence of diabetes and other health issues that are becoming epidemic among California's youth.
SB 348 builds on the Biden-Harris' administration Feb. 3 announcement of new national school nutrition standards aimed at reducing sugars, fat and salt, and increasing whole grains in school meals. SB 348 would also require California to maximize newly available federally funded child nutrition benefits in order to prevent childhood hunger during the summer.
As a result of legislation Sen. Skinner authored in 2021, California now provides two free school meals a day to all public school students. These school meals represent more than half of the calories many students will consume in a day. 
"The newly proposed national school nutrition standards are a much-needed step to ensure that all American children can access healthy school meals. Now that California provides our K-12 students two free meals a day, we want those meals to be healthy and not contribute to health complications like diabetes, which is now the most common chronic disease among school-age children," Sen. Skinner said. "SB 348 will ensure that California's school meals are nutritious and that California is a national leader in the fight against diabetes."
Under SB 348, California public school meals' nutrition standards will conform to the American Academy of Pediatrics recommendation that children consume no more than 25 grams of added sugar per day.
SB 348 is backed by a coalition of organizations dedicated to improving children's health and by advocates for healthy school meals for all, including the American Diabetes Association, the American Heart Association, the American Academy of Pediatrics, the American Dental Association, California Association of Food Banks, the California Medical Association, Common Cause, Dolores Huerta Foundation, Eat Real, GRACE/End Child Poverty California., Food Research and Action Center, FoodCorps, Kaiser Permanente, NextGen California, No Kid Hungry, Office of Kat Taylor, and TomKat Ranch.
"The American Diabetes Association believes all Americans have the right to healthy nutritious foods and that nutrition is a key component in preventing the onset of prediabetes and delaying or averting the evolution of prediabetes into diabetes," said Lisa Murdock, chief advocacy officer, ADA. "As such, the ADA is proud to support Senator Skinner's legislation calling for California to establish improved nutritional standards for school meals for California's children. More than 4 million Californians have diabetes and another 10.3 million have prediabetes and are at increased risk for development of the disease. It's time that California makes changes to reduce the burden of diabetes on future generations in our state."
"As a physician, I have seen the negative impact that poor nutrition during childhood and adolescence can have and, conversely, how healthy, nutritious meals allow our kids to thrive. Children consume nearly twice the recommended limit of added sugars a day. This bill will ensure that the meals they receive in school are healthy, will help establish a foundation for a lifetime of healthy behaviors, and will reduce the risk of cardiovascular diseases for our next generation," said Dr. Mary Ann Bauman, president, Western States Board of Directors, American Heart Association.
According to the American Academy of Pediatrics, chronic health issues associated with children eating meals with too much added sugar include diabetes, hypertension, and fatty liver disease. From 2001 to 2017, the percentage of young people living with type 2 diabetes soared by 95 percent in the U.S.
Last year, the U.S. Department of Agriculture released a report showing that added sugar in school meals far exceed the Dietary Guidelines for Americans standard. Under that standard, no more than 10% of calories from meals should come from added sugar. Currently, 92% of school breakfasts and 69% of school lunches currently exceed the standard.
"Research shows that providing nutritious meals to students will not only improve their health but also lead to better academic outcomes in the classroom," Sen. Skinner added. "With our abundance of delicious, fresh-grown, nutritious food, California should have the nation's healthiest children, and SB 348 will put the needs of kids first."
Sen. Nancy Skinner represents the 9th Senate District and is chair of the Senate Budget Committee and the California Legislative Women's Caucus.
Please see below for what leaders of other organizations are saying about SB 348, Healthy Meals for Kids.
Leaders of Organizations Dedicated to Providing Healthy School Meals for Kids Speak out About SB 348
"We are thrilled to see this bill introduced, as it is a crucial step towards strengthening School Meals for All and ending childhood hunger. All children should have adequate time to eat during their busy school days, robust options for accessing meals during the summer months when schools are closed, and be nourished by healthy meals while they're at school. Access to food is a basic human right," said Becky Silva, Government Relations director, California Association of Food Banks
"No child in our great state should ever go hungry — ever. We are thrilled to support Senator Skinner's continued leadership to make that value a reality, building on her historic school meals for all to further improve access to child nutrition programs, whether school is in or out of session. School breaks like the long summer period, and when disasters strike, are some of the hungriest times for children, and we are proud to support this bill that would provide comprehensive critical policy to ensure children have access to healthy food when they need it most," said Shimica Gaskins, president and CEO, GRACE/End Child Poverty CA
"Every child should have the same opportunity to learn, but too many families are struggling with the soaring costs of groceries, rent, and utilities. This bill supports learning by offering every child at least two freshly-prepared meals with lower amounts of added sugar," said Kat Taylor, co-founder, TomKat Ranch.
"Families throughout the Central Valley, many of whom tend to our fruits and vegetables, greatly benefit from school meal programs. It is critical that we continue to strengthen these essential programs, and Senator Skinner's bill does just that," said Dolores Huerta of the Dolores Huerta Foundation (DHF). "DHF parents and students from across 17 districts have repeatedly expressed the need to improve the quality of school meals, such as increasing nutritious options and reducing sugar. This bill would ensure that every student is well fed and set up for success in schools. Si Se Puede!"
"NextGen California applauds Senator Nancy Skinner's continued leadership to improve school meal programs throughout California. By building upon the state's recent historic investments in universal access to free school meals, kitchen infrastructure, and school food service workforce training, California will move closer to the ultimate goal of supporting all students' health and achievement with fresh and nutritious school meals," said Arnold Sowell, Jr., executive director, NextGen California.
"School meals are a proven way to nourish children's academic success so they can be healthy, happy and live out their full potential. We commend this important investment in California's communities and future," said Nora LaTorre, CEO, Eat Real.