Dear Constituent,
Reminder: my office will host a virtual Town Hall tomorrow, Tuesday, Dec. 8, from 4-5 p.m. Panelists presenting during the Town Hall will participate via Zoom, and you will be able to watch the discussion on the homepage of my State Senate website.
Bay Area County Health officials, including Alameda and Contra Costa counties, authorized the new stay-at-home order to begin today. The purpose is to stop the spread of COVID-19 and help us avoid overwhelming our hospitals. Under the new stay-at-home order, which will last until at least Jan. 4, health officials have asked that we not meet with or gather in person with anyone we do not live with, even in a small group.
Our Town Hall panel of experts will describe the current spread of COVID 19, explain why a stay-at-home order is necessary, and give details on what is and isn't allowed. The panel will also provide updates on coronavirus vaccines and how California plans to distribute them.
Featured speakers include:
Dr. Nicholas Moss, Alameda County Health officer
Dr. Noha Aboelata, CEO of Oakland's Roots Community Health Center, will give context on the spread of COVID-19 in specific neighborhoods, along with issues concerning equity of care
Dr. Bob Wachter, chair of UC San Francisco's Department of Medicine, will provide the latest update on newly developed vaccines and when and how they are likely to be distributed.
This virtual Town Hall will be available to view on my website, from 4-5 p.m., Tuesday, Dec. 8. If you would like to submit a question on a topic listed above, please do so here by 11 a.m., Tuesday, Dec. 8.
Under the new stay-at-home order, all non-essential workers are all being asked to:
Stay home and avoid all non-essential travel
Grocery shopping, medical appointments, dog walks, and individual outdoor exercise are permitted
Restaurants are limited to takeout and pickup service. Bars, breweries, distilleries, fitness centers, hair and nail salons, barber shops, and casinos are all closed
Other retail establishments may stay open but are limited to 20% of capacity
Hotels closed except for essential workers
Office workplaces closed except for essential sectors
Public schools with in-classroom instruction already in place may remain open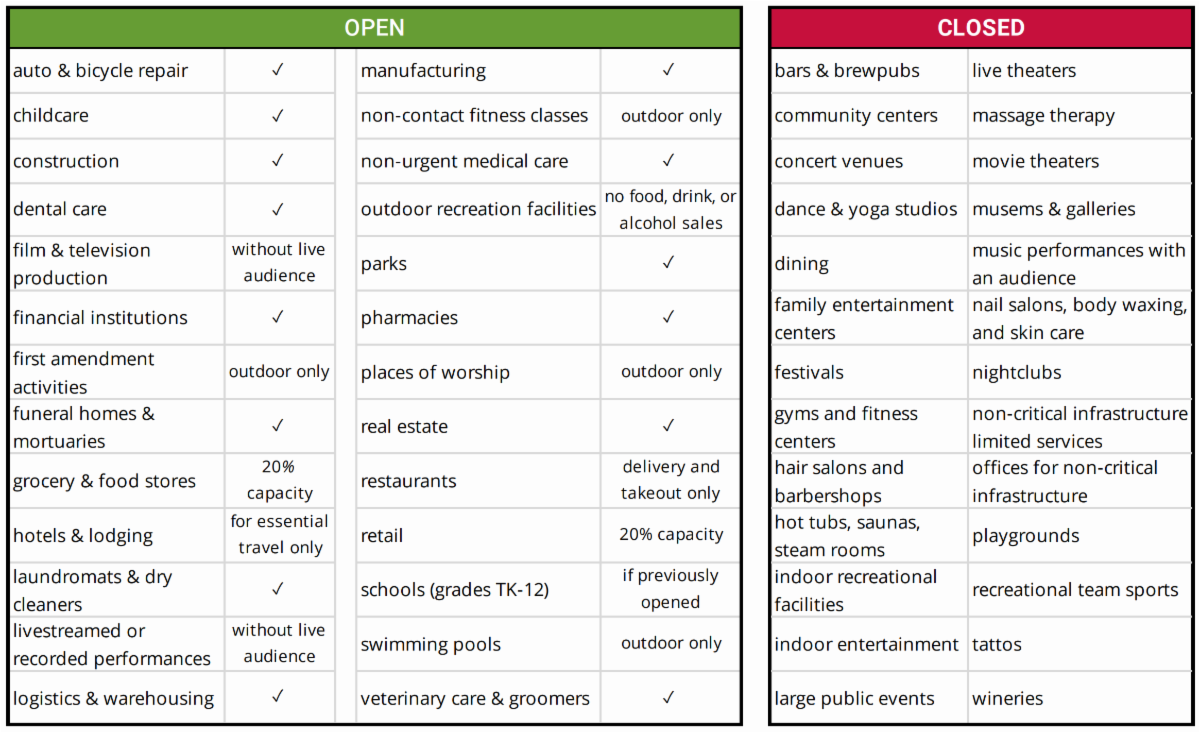 For more information on this new stay-at-home order, go to: Covid19.ca.gov.
I look forward to you joining me for the virtual Town Hall on Tuesday, Dec. 8, from 4-5 p.m.
Sincerely,

Nancy Skinner
Senator, 9th District