Sen. Skinner Announces Climate Bills to Expand Adoption of EVs and Slash GHG Emissions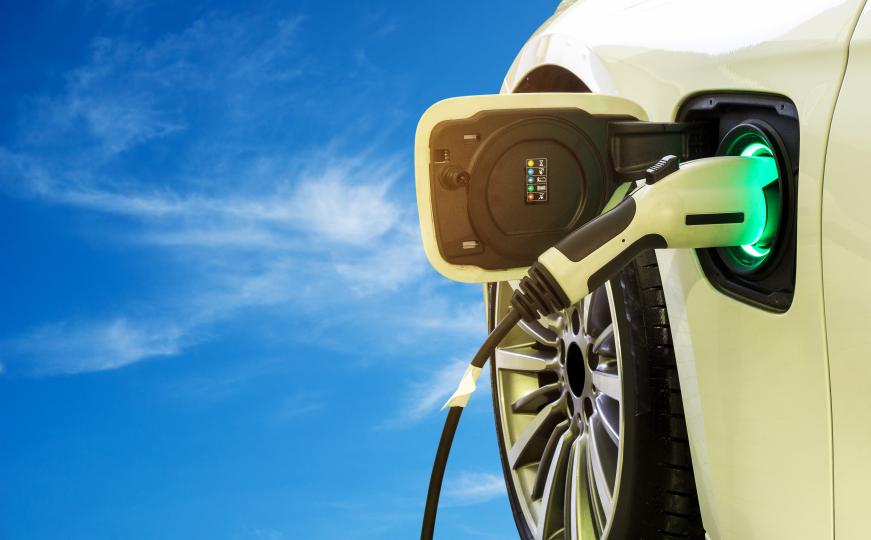 State Sen. Nancy Skinner, D-Berkeley, today announced the introduction of two climate bills that are designed to accelerate the adoption of electric vehicles in California and greatly reduce vehicle-related greenhouse gas emissions.
SB 680 would make EVs more affordable for Californians by ensuring that car dealers don't drive up the price of electric vehicles. And SB 233 would further make EVs attractive to consumers by ensuring that they can use their electric vehicle's battery to power their homes and reduce their energy bills. If enacted, both SB 680 and SB 233 would be first-of-their-kind laws in the country.
"During the past few years, California has led the nation in EV sales. That's great news, but to meet our climate goals and stave off the worst impacts of climate change, we need to supercharge the adoption of electric vehicles. One problem is that while EV prices are starting to drop, they're still too high for most consumers. SB 680 will ensure that EVs are more affordable by barring auto dealers from jacking up prices. And SB 233 will make EVs more attractive to consumers by enabling them to use their car batteries to power their homes."
Last year, 16.3% of new vehicle sales in California were electric vehicles, far outpacing the nationwide rate of 5.8%. However, most of those sales were of high-priced EVs that remain unaffordable to many consumers.
In 2020, Governor Newsom announced that California will become the first state to phase out gas-fueled cars by 2035. But to meet that standard, EV prices must become more affordable for consumers.
The good news is that in recent months, the price of EVs has become increasingly competitive with gas-fueled vehicles. However, electric vehicle prices remain volatile due in part to the fact that many auto dealers have a history of raising prices when the demand for EVs goes up — like last summer when gas prices skyrocketed.
SB 680 would stabilize the cost of EVs by prohibiting auto dealers from raising prices above MSRP (Manufacturer's Suggested Retail Price). If SB 680 is enacted, California would become the first state to limit the cost of EVs.
SB 233, meanwhile, would make EVs more attractive to consumers and help California meet its climate goals by expanding the use of "bidirectional charging," an electrical process that enables a vehicle battery to power a home or building and support the power grid when the EV is not being driven.
For example, during peak energy use — typically, weekdays between 5 p.m. and 9 p.m. — an EV owner could use their car or truck to power their home, and eventually also provide electricity to the grid. Then the EV could be recharged during non-peak hours, including during the day when solar energy can be cheap and plentiful.
Not only would bidirectional charging slash energy bills for EV owners, it would relieve strain on California's electrical grid during peak usage hours, while also slashing GHGs. The widespread use of bidirectional charging to power homes during the times when electricity demand is highest has the potential to greatly reduce the need for natural gas power "peaker" plants that are fired up to generate electricity during peak evening hours.
California is projected to have at least 8 million EVs on the road by 2030. With bi-directional charging, EV owners and all of California can harness the stored energy in their vehicles — basically power plants on wheels.
Bidirectional charging would also help Californians avoid power outages. Current technology can enable an electric car battery to power a home for up to three days.
At present, only a few EV models offer bidirectional-charging capability. Under SB 233, which will be amended in the coming weeks to contain the full bill language, all EVs sold in California in the next few years would be required to be equipped with bidirectional charging.
"EVs have the potential to completely revolutionize the role of cars in California, transforming them from the single biggest producer of GHGs and air pollution to the very tool that accelerates the achievement of our climate protection goals," Sen. Skinner added. "SB 233 and SB 680 will help make that vision a reality, while maintaining California's leadership role in the fight against global warming."
Sen. Nancy Skinner represents the 9th Senate District and is chair of the Senate Budget Committee and the California Legislative Women's Caucus.