Skinner Announces New Leadership Staff at Senate Budget Committee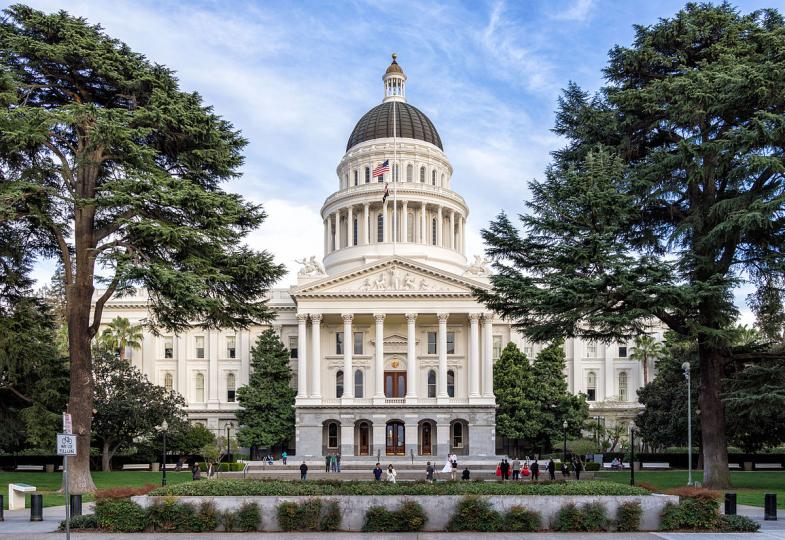 State Sen. Nancy Skinner, chair of the Senate Committee on Budget and Fiscal Review, announced today the staff who will take on the leadership roles for the committee: Elisa Wynne is now staff director and Scott Ogus is deputy director. Both Wynne and Ogus are longtime staff for the Budget Committee. Previously, Wynne was the committee's deputy director.
"Congratulations to Elisa Wynne and Scott Ogus for their well-deserved promotions. I've had the honor and privilege of working with both, and I'm excited about collaborating with them in their new leadership roles as we work to craft another historic budget," said Sen. Skinner, D-Berkeley. "As deputy director of the Senate Budget Committee since 2017, Elisa Wynne has been an invaluable member of the Senate Budget leadership team, helping create budgets that were both transformative and responsible, not only helping millions of Californians in need but also allocating record funding for public education and substantial state reserves. And as the Budget Committee's lead consultant on state health programs, Scott Ogus has helped spearhead California's unprecedented efforts to expand and enhance access to quality, affordable health care for all Californians, particularly low-income residents."     
On March 28, Gov. Gavin Newsom announced that he had appointed former Senate Budget Committee Staff Director Joe Stephenshaw to be senior counselor on Infrastructure and Fiscal Affairs in the governor's office.
"I want to also offer my congratulations to Joe Stephenshaw on his new position in the administration and express my sincerest thanks for his outstanding work as staff director of Senate Budget," Sen. Skinner added. "I look forward to sitting across the table from Joe, alongside Elisa and Scott, and other members of our Senate team as we hammer out another transformative and responsible budget for California this spring."   
Elisa Wynne has been with the Senate Committee on Budget and Fiscal Review since 2015 and served as the deputy staff director from 2017-2022. For the committee, Elisa has covered revenue and taxes, economic development, childcare, and K-12 education. Previously, Elisa was the Local Control Funding Formula (LCFF) project manager at the State Board of Education and was a Principal Program Budget manager at the Department of Finance. Elisa has a master's degree in Public Policy and Administration from Sacramento State University and a bachelor's in Economics and Global Studies from UC Santa Barbara.
Scott Ogus has been a principal consultant to the Committee on Budget and Fiscal Review since 2017, with primary responsibility over the state's health programs, including Medi-Cal, the Department of Public Health, Covered California, the Department of Managed Health Care, and community mental health. Prior to working for the committee, Scott spent five years working on the Medi-Cal budget at the Department of Finance, and four years as a legislative staffer in the state Assembly. Scott earned a master's in Public Policy from the Goldman School at the UC Berkeley.
In addition to being chair of the Senate Committee on Budget and Fiscal Review, Sen. Skinner represents the 9th Senate District and is vice chair of the California Legislative Women's Caucus.