Newsom Signs Skinner's SB 354, Foster Care Placement with Relatives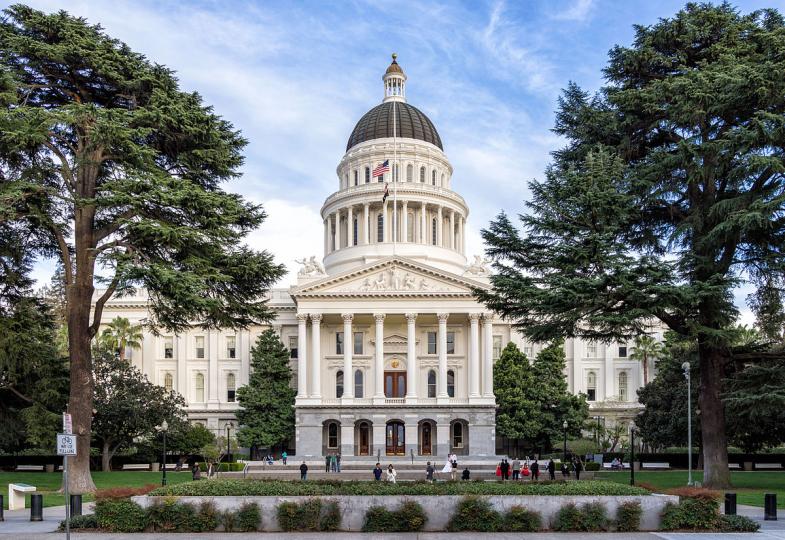 California Gov. Gavin Newsom today signed Sen. Nancy Skinner's SB 354, which removes obstacles in the foster care system that have prevented children from being placed with a relative caregiver who may have a past conviction. Current law can prevent someone from caring for a child, even when their past conviction is decades old and they pose no safety risk to the child.
"SB 354 ensures that children in our foster care system have a higher likelihood of being placed with a family member, a caregiver situation that is proven to help a child thrive," said Sen. Skinner, D-Berkeley. "SB 354 also addresses the clear racial disparity that Black and Brown Californians are more likely to have a past conviction that can stand in the way of their caring for a family member."
Both the state Senate and the Assembly unanimously approved SB 354 on Sept. 10. It takes effect Jan. 1, 2022.
California has over 60,000 children in the foster care system — children who are disproportionately from Black and Brown families. According to the Child Welfare Indicators Project, Black and Latinx children are 2.8 and 1.22 times more likely to have contact with the foster care system than their white counterparts. Many of these children have family members with a past conviction that creates a barrier for the child being reunited with a parent or relative. Further, if a child is put in a non-familial foster placement at any point in their lives, research has indicated that their being reunited with family becomes even more challenging.
Current California law still contains significant barriers to children staying with parents or relatives, or being reunited with them, if the caring and capable adult seeking custody has a prior criminal conviction. Under current law and practice, even relatives whose prior conviction is in the distant past or for a nonviolent crime face barriers to caring for their family member. These barriers remain despite the adult relative receiving a certificate of rehabilitation or going for years without interaction with law enforcement.
And when a relative with a prior conviction applies for custody of a child, under current law the appeals process can take years, which can leave a child in a temporary home or an institutional setting during the time the appeal is being processed, subjecting the child to the trauma of being separated from their family.
SB 354 removes barriers to children being placed with family members by:
Ensuring that any existing relationship between a relative caregiver and a child is considered in decisions regarding home approval and placement
Limiting obstacles that can cause placement delays or denials for prospective relative caregivers
Waiving income requirements when appropriate and supporting relatives in accessing necessary supplies, such as cribs, car seats and booster seats
Broadening the list of convictions that qualify for exemptions and simplified exemptions.
Clarifying that the court shall use its independent judgement in placement decisions
Sen. Nancy Skinner represents the 9th Senate District, is chair of the Senate Budget Committee and vice chair of the Legislative Women's Caucus.