Legislature Passes Sen. Skinner's SB 65, the California Momnibus Act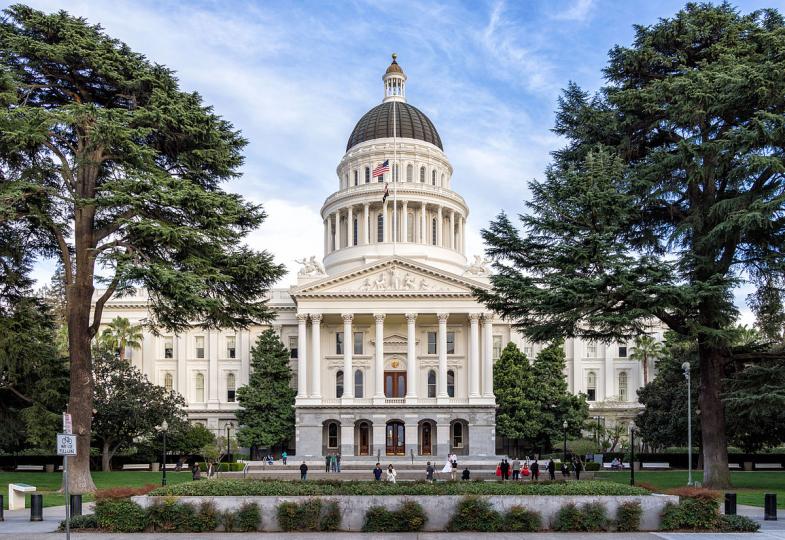 The California state Senate today approved Sen. Nancy Skinner's SB 65, the California Momnibus Act, on a 31-5 vote. SB 65, which is designed to improve maternal and infant outcomes, particularly in families of color. SB 65 won unanimous approval from the state Assembly on Thursday on a vote of 77-0.
SB 65, which will improve research and data collection on racial and socio-economic factors that contribute to higher rates of maternal and infant mortality, now goes to Gov. Gavin Newsom for consideration. Earlier this year, key elements of SB 65 were included in the state budget, including reduced work requirements for pregnant mothers on CalWORKs and new doula services for Medi-Cal recipients. SB 65 will also establish an implementation workgroup to maximize the reach of these new benefits into communities where they are needed most.
"California is failing birthing moms and babies – particularly those of color. Infant and maternal mortality is higher in the U.S. than in all other high-income countries. These are preventable deaths and we can and must do better," said Sen. Skinner, who is vice chair of the Legislative Women's Caucus. "SB 65 will take a comprehensive approach to improving outcomes for birthing parents and babies and close racial disparities in maternal and infant deaths and health outcomes."
Each year, an estimated two-thirds of the pregnancy-related deaths in the United States are considered preventable, according to a recent report. Research points to structural racism and other socio-economic factors as playing key roles in causing racial and geographic disparities in birthing outcomes.
Although California's infant mortality rate is lower than the national average, Black babies die at a rate more than double the state average. Mortality rates for Native American infants are also higher than the state norm. Death rates for Black pregnant and postpartum Californians are more than three times the state average.
SB 65 is part of a national effort to eliminate our country's high maternal and infant mortality rates and complements two federal bills, the Black Maternal Momnibus Act of 2021 and The Kira Johnson Act, introduced by Senator Alex Padilla (D-CA). SB 65:
Codifies and expands California's Pregnancy-Associated Mortality Review Committee to investigate maternal mortality and morbidity and make recommendations on best practices to reduce maternal and infant deaths.
Updates data collection and protocols for counties participating in the Fetal and Infant Mortality Review Process and requires counties meeting specified criteria to participate.
Clarifies that pregnant people are exempt from CalWORKs welfare-to-work requirements.
Builds the midwifery workforce by providing establishing a fund for midwife training programs that prioritize admitting underrepresented groups and those from underserved communities.
Establishes a stakeholder workgroup to aid in the implementation the new Medi-Cal doula benefit set to start next year.
SB 65 is sponsored by Black Women for Wellness Action Project, Western Center on Law and Poverty, California Nurse Midwives Association, NARAL Pro-Choice California, and National Health Law Program and supported by a coalition of over 50 organizations.
Aspects of the California Momnibus Act included in the 2021-22 budget:
Expanding eligibility for CalWORKs grants to pregnant people regardless of the requirement that they report which trimester their pregnancy is in.
Increasing the pregnancy basic needs payment for pregnant CalWORKs recipients to $100 per month (it was $47).
Adding Doula Care to eligible Medi-Cal Services.
Extending full scope Medi-Cal to a birthing parent for 12 months postpartum.
Including pregnant people as a priority for the state's Guaranteed Income Pilot funded in the budget.
Sen. Nancy Skinner represents the 9th Senate District, is chair of the Senate Budget Committee and is vice chair of the Legislative Women's Caucus.